One of my favorite interior decorating styles is what I like to call a spin of southwest. In fact, my ideal location
(right after a beach house in Malibu)
is an abode in the hot & dry desert. Everything about southwest interior decorating style appeals to me: cowhide rugs, antler lamps, aztec prints, baja blankets, and the overall free-spirited feeling.
Check it out:
This photo leaves me yearning to lay beside that beautiful massive stone fireplace with a cup of hot chocolate and marshmallows while wearing a kimono, fringe booties, and a Free People hat. Not to mention, the textures and patterns are cohesive which makes me very happy.
---------->>>>>>>>>>
Are we sensing a skull theme here, and on a chalkboard nonetheless; talk about innovation. Also, can we lust over the the tapestry like design on the rug together? I love love love the black fringe on the ends-perfect touch to an already fabulous rug. There is no telling how much it cost, but who's counting? I'm not too crazy about the light fixture but it does match the tan on the skull, and again matching makes me happy.
---------->>>>>>>>>>
From the skull with horns to the tapestry rug and eye-catching light fixtures, I want to see more.
---------->>>>>>>>>>
SOUTHWESTERN PRODUCTS TO BUY:
The look is nice but have you researched cow or bull skulls to hang on the wall? Well they don't run cheap. Thanks to Walls Need Love, you can opt for an inexpensive decal and there is no hole in the wall when you move, which is extremely important in apartments. Win, win.
San Xavier Mission, Arizona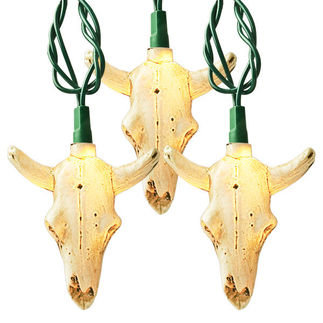 Not much to say other than how fast is shipping? I need these in my apartment ASAP!
---------->>>>>>>>>>
Did this post inspire you to add a spin of southwest to your apartment?